Decrease Your Debt in 2019 with a Dominion Energy CU Credit Card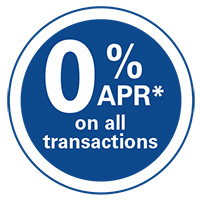 Begin the New Year by improving your finances and reducing debt. With our credit cards you'll experience fewer fees, lower rates, and great rewards. Enjoy 0% APR* on all transactions for the first 12 months – allowing you to save by transferring higher rate balances.
*Annual percentage rate. 0% APR valid on all transactions for the first twelve months on new cards only. The introductory rate is not valid on existing Dominion Energy CU balances. After the introductory period, the rate will return to the variable rate for which you qualify. View current rates and credit card agreement and disclosure at DominionEnergyCU.org.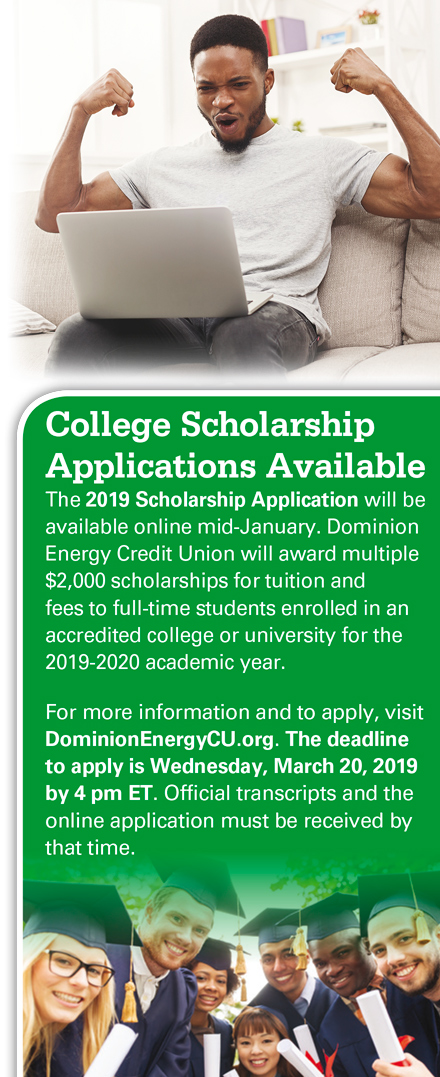 Mobile Banking Security & Safety
It's a new year and a great time to start taking additional precautions to practice good mobile banking security habits. As mobile banking continues to become increasingly popular and convenient for all, added security is top priority to ensure safety of your personal information.
Consider these tips to help you get started:
1.
Get your mobile banking apps from only official sources like the Apple App Store and Google Play Store. Follow your bank's directions to ensure you are downloading their official app.
2.
Keep your apps and devices up-to-date. If your device won't run the latest versions of Android or iOS, it's time to upgrade.
3.
Run mobile security software on your devices.
4.
If your bank offers additional login security, sign up for it. This is sometimes referred to as "additional tokens" or "two-factor authentication".
5.
Enable your device's "remote wiping" feature and make regular backups. If you lose your device, you can use the "remote wiping" feature to ensure people can't use it to steal your money with it.



.................................

6.
If possible, sign up for extra security with your cell phone carrier to ensure only you can access new phones on your account.