Pay Down Your Debt Faster With Lower Rates
Celebrate the start of a new year by reducing your debt with a Dominion Energy CU credit card. You'll enjoy fewer fees, lower rates, and great rewards. With 0% APR* on all transactions for the first 12 months – you can save by transferring higher rate balances.
*Annual percentage rate.
0% APR
valid on all transactions for the first twelve months on new cards only. The introductory rate is not valid on existing Dominion Energy CU balances. After the introductory period, the rate will return to the variable rate for which you qualify, currently 9.40% APR - 20.40% APR. Balance transfer and cash advance fees of 2% each apply. Rates effective 12/3/19. View current rates and credit card agreement and disclosure at DominionEnergyCU.org.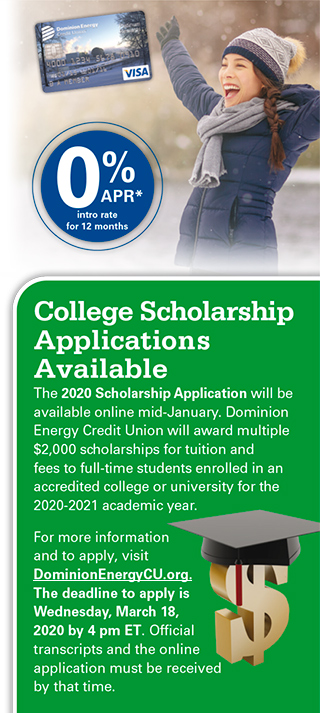 How To Revive Your Finances Post-Holiday Spending
If you were a hit this holiday season with your gracious gift-giving, don't worry- Dominion Energy CU is here for you! These four tips can help you get back on your feet after the rush has died down.
| | |
| --- | --- |
| 1 | Pay off your credit card debt as best as you possibly can (a low interest Dominion Energy CU Credit Card can help) |
| 2 | Review and tighten your post-holiday budget |
| 3 | Start planning ahead for next year (a Christmas Club account is a great way to start) |
| 4 | Get financially fit by rebuilding healthy habits, and think big picture goals when it comes to your money |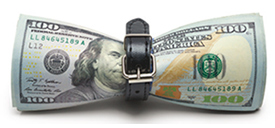 Learn more at our Life Empowered Blog on DominionEnergyCU.org and find out how to be a savvy saver, both pre and post-holiday.